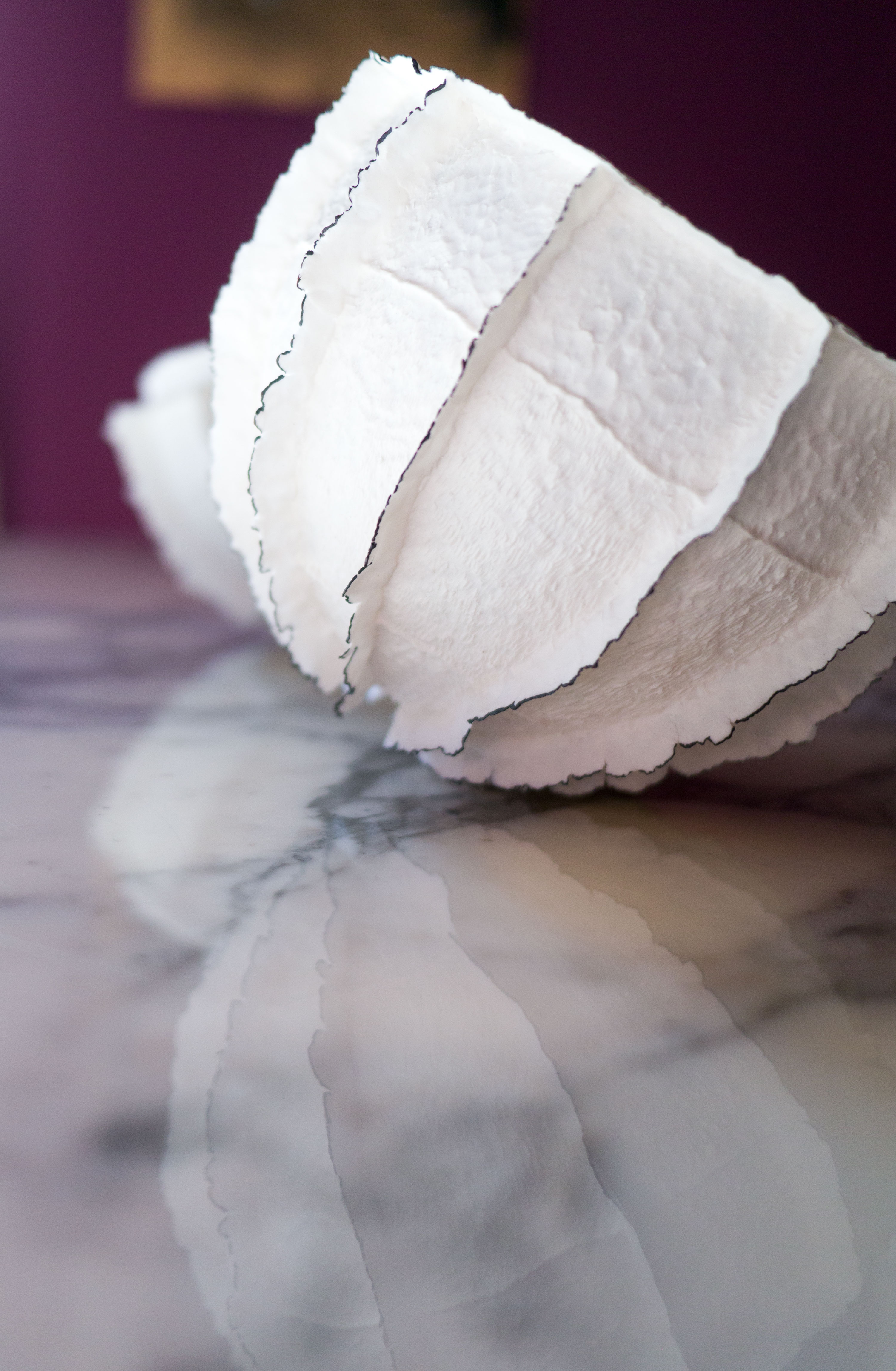 Boules
Boules is a collection of very light and translucent objects, made out of a special paper-porcelain who allows me to keep my work as thin as possible.
 They weigh just few grams and they catch the falling light to return it across the thin surface, carefully worked millimetre after millimetre.
Every Boule is inspired by the memory of a landscape and what I felt about it. I don't follow a script: my hands just follow the flow of creativity and the result appears only at the and, even for me. This is the reason why every Boule is different from one other and they are all numbered.
The main fil-rouge is the fragility, a theme which approaches the bowls with the time and with that organic word who inspires my work. Beauty, time and life are fragile: so take care.